Harrow is a friendly, culturally rich area, close to central London but with a very suburban feel. There are good transport links with the Metropolitan Line tube reaching Baker Street in 21 minutes, interchanging with Crossrail at Farringdon when it opens in 2018. The large town boasts two shopping centres St Anne's and St George's and shops throughout Station Road and College Road offer a huge choice of leading chain stores and restaurants as well as a fruit and vegetable market open Monday to Saturday. Shoppers come from all the surrounding towns so it's always a hive of activity. Around a fifth of the London Borough of Harrow is parkland and open spaces making it one of London's greenest corners.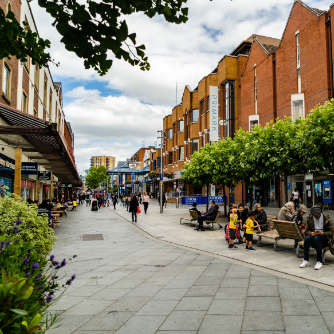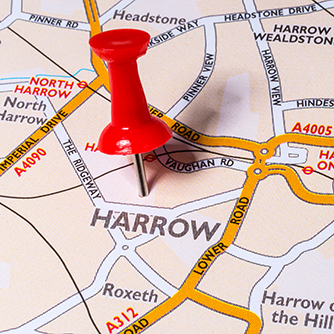 NEED TO KNOW
Large numbers of well-paid professional families choose Harrow as home looking for good schools and easy commuting or working locally. Harrow is home to a University of Westminster campus. The Usurp Art Gallery & Studios and was opened in 2010 in West Harrow. It provides professional support to artists and runs the only public artists' studios in the borough. It is a flagship project for Arts Council England.
PUBLIC TRANSPORT
Harrow on the Hill, West Harrow, North Harrow Metropolitan Line tube stations and Harrow & Wealdstone Bakerloo Line tube station are all in Zone 5. Chiltern Railways and London Midland also serve the stations and Harrow & Wealdstone is on the London Overground. Harrow is also a regional bus terminus.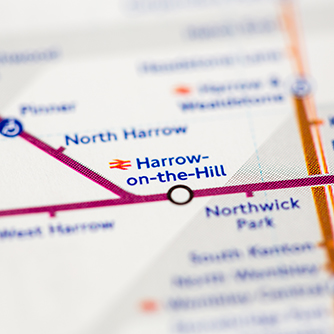 SCHOOLS
State infant and primary schools include Earlsmead, Elmgrove and Kelmore Park. Secondary schools include Harrow High, Rooks Heath College and Whitmore High. For a full list and catchment areas visit www.harrow.gov.uk. Independents schools include prep schools – Alpha Prep and Quainton Hall, while St Helen's in Northwood, Northwood College and Merchant Taylors are top private schools.
PROPERTY
Harrow is one of the more affordable London boroughs to rent in and is still within easy reach of the capital. While Harrow on the Hill includes the conservation area with a high proportion of listed buildings that rarely change hands and are very pricey, most of Harrow is turn of the century terraces, pre-war town centre flats and semi-detached houses. Sunbury Hill, South Hill Avenue and Roxborough Avenue are the most expensive roads with large, detached Edwardian houses on spacious plots. Harrow View is a huge regeneration scheme on the former Kodak factory site providing new homes and a school.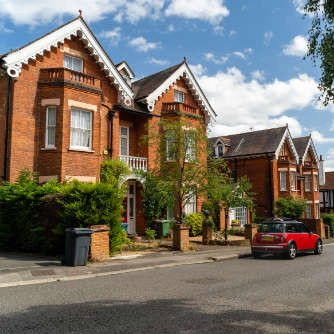 CLAIM TO FAME
Harrow is known around the world for Harrow School, among the country's leading public boarding-only schools whose former pupils are a diverse group including Winston Churchill, Jawaharlal Nehru, the first prime minister of India, James Blunt and Benedict Cumberpatch.
COUNCIL TAX
Harrow's annual council tax rates for 2022/23 are:
Band A: £1,361.40
Band B: £1,588.29
Band C: 1,815.20
Band D: £2,042.09
Band E: £2,495.89
Band F: £2,949.69
Band G: £3,403.49
Band H: £4,084.18